Nov
28
Nov
27
" We want to free your hands and minds
Capsule.fm - puts your online life on audio track, think of it as your personal radio show  — #sbcberlin #demoday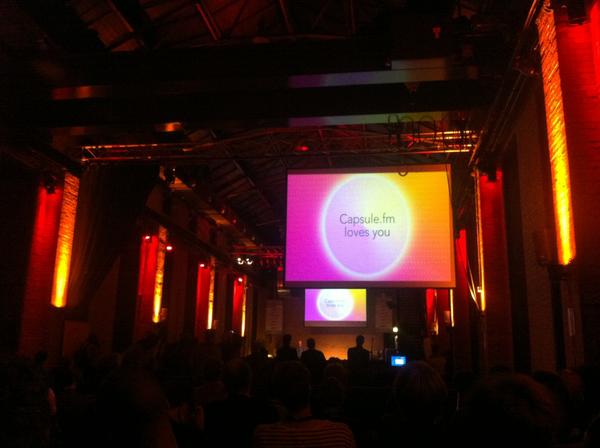 One of the most talked about SBC Berlin startups, Capsule.fm scours through all your online content and lays it down in an audio track that you can tune in to from your mobile wherever you are. Imagine your Facebook notifications, Twitter mentions, emails, world news, stock prices and sports results… all narrated by a Siri-like companion. "This is your life on audio".
The Capsule.fm team already got a stamp of market approval when they won a €1m prize in 'media money' at the recent SevenVentures pitch day at Noah Conference 2012 in London.
Originally hailing from Norway, the 3 founders came to Berlin (via Ho Chi Mingh City) and will remain in the 'capital of counter-culture' post the SBC bootcamp. Asked, about the biggest lesson learned at SBC so far, Espen Systad makes a historic analogy:
"Berlin 2012 feels like what I imagine Lisbon was like during the Columbus´ times. You´ve found a secret passage to a unconquered continent, and run around town trying to convince wealthy kings to finance the ship and a crew to join your voyage. In order to do that you have to guesstimate how much gold this unknown continent might hold, and figure out a convincing plan on how you gonna ship it all home."
Here is to all explorers. Good luck Capsule.fm - and looking forward to your release.
Here is a glimpse of things to come: